The Achalasia Action Charity (Registered Number - 1187367) relies on financial support from it's followers. Our sincere thanks for what you might offer. Your donation will be put to good use in promoting the well being of achalasia patients, providing support and education, raising public awareness and providing research into the condition. The sky remains the limit for what we might do.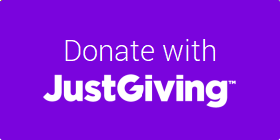 It is possible that your employer could help too. Corporate Matching and Work Place Giving is becoming popular in these modern times. Maybe speak to your HR department about Benevity, and do contact us below with any questions about setting this up...
G I V I N G T O M O R R O W (Legacy Donations)
Legacy donations (gifts in Wills) are by far the most valued type of donation to charitable organisations. These generous gifts propel projects, research and patient support to levels commensurate with true success. Find out more.
Have your heard about Amazon Smile? If you nominate Achalasia Action - Charity Number 1187367 we will receive 0.5% of your purchase fee. A small gesture that our Charity would be very grateful for. Find out more by clicking on the Amazon link. If you already have an Amazon account, simply use your usual details to sign in...
Donate with Just Giving as many do everyday.
It is our preference to receive donations via CAF. We are grateful for whatever you can share.